Journey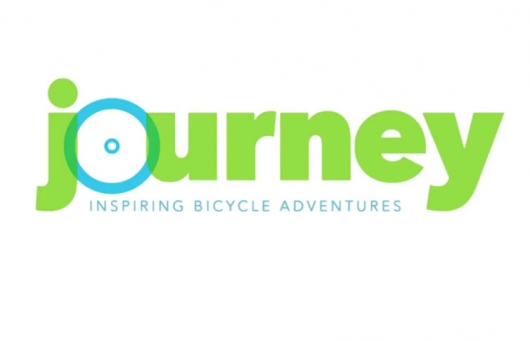 Our good friends Paul, Beth and Mike at Inspiring Riding have worked with us over the last couple of years to capture the essence of bicycle adventure through fantastic imagery, and writing which leaves you yearning for a trip into the hills...
Now they are embarking on an exciting adventure of their own into the world of print media, looking at all aspects of exploration by bike, and sharing their passion for discovery:

"We are bicycle riders and adventurers. Our mission is to inspire and empower bicycle riders and would-be bicycle riders to set out on adventures of their own.

Journey will be our quarterly journal filled with inspiring stories of bicycle adventures - big and small. Stories of people and places. Stories of experiences and emotions. Journey is about bicycle adventurers everywhere."

To kick things off, the guys have started a crowd funding project at www.pozible.com
They have 52 days to reach their target of $7500 NZD, so please help out if you can - there are some pretty fantastic rewards for doing so - including copies of Journey #1, subscriptions, unique musette bags and archival prints of gorgeous photos and graphic art.
If the goal is not reached, then your pledge won't be processed. How could you go wrong?

We have no doubt that Journey will be a beautiful production, and wish the guys all the best for hitting their funding target and getting it out there!

Follow their progress (and contribute) here
Check them out on Facebook here




New directions
Following the recent acquisition by the Thule Group of the rights to the Freeload rack system for bikes, our current range of products will be re-branded Thule and be available through the world-class Swedish active lifestyle company's global distribution and sales networks.
The new Thule rack system and and extended range of load carrying products, bags and panniers will be launched at Eurobike being held at Friedrichshafen in Germany on August 29 2012.
Here at Freeload we will continue to focus on our core business of design innovation from our Dunedin, New Zealand base as we plan, develop and introduce further product breakthroughs to the bike industry and the wider outdoor lifestyle sector, from within the current development pipeline and into the future.
The Freeload team, Pat, Tim, Gary and Mike would like to thank all of its customers, dealers, distributors and riders who have supported our business since launching the racks in 2010. We are excited by this transition for Freeload and confident that the rack system is in safe hands with Thule, who plan to make it a truly global product system along with their new bags, panniers and other accessories, and will continue to provide great supply, service and support for the rack from here on in.
The Freeload brand and website will remain alive and we look forward to working with you again in the future. Keep watching this space for new developments, keep the stories coming and keep talking to us if you have any interesting product opportunities out there you need a hand to develop!
The Freeload Team,
Dunedin, NZ
Click here to go to the Thule website
Trail Notes
Back in late 2010 Nick Stevenson of Cadre Productions approached us for support for his film project documenting the mountainbike lifestyle in Rotorua New Zealand. We're proud to have been involved in this great project, and are excited to announce the dates for the
premiere tour!

Trail Notes is a collection of stories capturing the lifestyles of passionate mountainbikers from the Southern Hemisphere's riding Mecca of Rotorua New Zealand and the infamous trails of the Whakarewarewa forest. The film follows four unique individuals and showcases their stories of how mountainbiking captivated their lives and what has drawn them to the sport and intoxicating location of the forest.
Each of these interconnected stories creates a tapestry of the local scene that mimics the winding trails of the forest. These stories of personal battles, commitment and passion for the sport of mountainbiking, illustrate both the individual and collective culture that these trails breed. The scene grew from the ground up and Whakarewarewa has become the southern hemisphere's mountainbiking Mecca.
As part of the release of the film Cadre are doing premieres throughout New Zealand and internationally, beginning with the global premiere in Rotorua on April 17th 2012. The national premiere tour will run through till May 7th in conjunction with local mountainbike clubs so will hit a town near you. Tickets are currently available directly online at www.trailnotesfilm.com so get in and secure your seat ready for the screening! Following all screenings the film will be available on DVD and iTunes globally so if you like what you see pick a copy.
We hope you enjoy the film and would love to see you at a premiere in your town!
Get all the latest news about the film at
trailnotesfilm.com
and
facebook.com/cadreproductions
Behind the lens: Part 3
Paul Smith, born and raised an Englishman... now well and truly a kiwi in most senses of the word. Paul trained as a mechanical engineer (with a PhD in composites no less), and worked in various positions in the automotive industry, before moving to NZ and becoming a lecturer. He is now the mastermind behind
Inspiring riding
, and working as a freelance writer and photographer for several world-class publications.
Here he is taking a fairly relaxed approach to the job... I'm not sure if he planned it like this, or slipped on his cleats...
Either way - the photo turned out great. This is Jimmy, showing us how its done one one of several swing bridge crossings on the Heaphy track.
Also a couple more from our trip through the Heaphy, this time up on the tops after a morning of torrential rain - Mike took this great photo of Paul...
...taking the tall vertical shot... shame about the model and his poor cornering skills. If you look closely you'll notice that they both hit the shutter at the exact same moment... freaky.
It was pretty cool having two photographers shooting on the same trip, it was great to sit down at the end and compare the two different approaches and angles, often taken at the same time.
After riding the Heaphy track, we'd planned a spare day to ride a couple of lovely shortish tracks in Golden Bay. Here's Paul again, looking slightly more in control this time ...and the photo he was after. Jimmy again, cruising through some nice beech forest singletrack on our way to the Rameka.
Click on any of the slides for a larger version
Behind the lens: Part 2
Next is Caleb Smith from
Spoke Magazine
, on the Te Iringa trail in New Zealand's Kaimanawa ranges.
Now Caleb is a real pro, and has been doing this for years... when you hear that shutter (or is it a sensor?) release, you just know it'll be a great shot. This is a trail Caleb had ridden before, and he'd been thinking about the spots he wanted to shoot.
I was appalled (for him) at the size and weight of the pack he was carrying with his camera gear, as well as all the overnight stuff he was hauling - I was glad to see he wasn't carrying flashes too... besides the extra weight, those artificially lit shots just seem so forced and unnatural to me.
The results were well worth the effort (in my eyes at least, I can't speak for Caleb), and I reckon he captured the feel of the trip, as well as the beauty of the forest perfectly.
We took turns at trying to look rad for the camera... whilst also trying to look completely natural, and take on board the others' words of 'encouragement'...
The ride took us approximately 7 hours to ride each way, largely due to photo stops and coffee breaks - I won't go into great detail about the trip, as you can read the full story by clicking on the Issuu link below... Paul is so much better with the English than me : ]
Did I mention how heavy Caleb's gear was? In the third photo, we had just ridden around this stretch of track without a care in the world... but guess who fell in up to his rack when the track simply gave way under his wheel, revealing an underground stream a metre or so down.
I've got a lot of respect for these guys carrying all the extra weight of cameras, lenses, tripods and lighting on trips when generally you're trying to go as light as possible. I've never heard Caleb complain yet, and it certainly didn't appear to hold his riding back at all - you can see some more photo's of him riding logs and taking drops in our catalogue
here.
The final photo is probably my all time favourite shot of the racks in action, and was taken on the first day of the
Kiwi Brevet
in February last year. This involved some pretty awesome one-handed motorcycling by Caleb as he tried to keep up with these guys hurtling along on loose gravel at top speed. Nice.
Click to read the full story from SPOKE #41
Behind the lens: Part 1
I like taking photos, but I learned a long time ago that I'm not a good photographer.
Fortunately we have a few friends who are very talented in this department, and together we have had some great adventures this year capturing images for various ends - a small selection of which grace the pages of the latest Freeload catalogue. (you can download it
here
).
It is fantastic to work with someone who's main focus (no pun intended) is on getting the right image, and its also really nice to be able to hand over some of the responsibility to them, and trust in the fact that they will produce something ten times better than I could.
While sorting through some files today I realised I had quite a few photos of these guys taking photos, and I was able to pair some of them up with the resulting images.
So this is what I've done... think of it as a kind of 'behind the scenes' look at some of the trips we've been on this year, and the people behind the imagery that makes our products look so good, and keeps us wanting to head outside for more... enjoy.
First up is Mike Wilson, feet firmly planted on the road over Dansey's Pass in Central Otago.
Mike is a product designer by trade, and doesn't practice photography professionally... yet.
He has an incredible eye for composition and detail, both in his photos and products.
The resulting photo is actually only one of several stunning shots taken from this vantage point. These were some of the last shots we took at the end of a week long trip in the high country, about one day's ride (or a couple of hours by car) from our home town in Dunedin... yet so different in terms of climate and terrain.
We've worked together on lots of projects over the last few years, and I've learnt a lot from Mike - I'm looking forward to our next trip!
2012 catalogue now online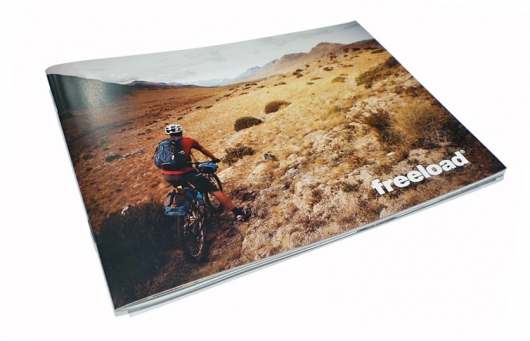 Full of information, feature stories and great photography.

View it via Issuu:

Also available to download as a PDF
here.
(4.9Mb)
Back again... sorry
One of the features of being a small company is that we all wear a few different hats - it might be design one day and marketing the next. Working on growing our international distribution channels and attending tradeshows... or putting up shelves and sweeping the floor.
Sometimes certain aspects of the business have to take a back seat as we get caught up in more urgent or important tasks - unfortunately, lately this journal has been the part that has been neglected.
So to kick things off again, I thought I'd share a few photo's of a nice spot I found to sleep last night.
Only a twenty five minute ride from home, I've been eyeing this ledge up for some time. It offers good protection from the prevailing winds, a remote feel despite being so close to town, early morning sun, and spectacular views. The sense of exposure is pretty cool too, especially in the dark. Its probably not the ideal place to take the kids camping though, and the fresh cracks that have opened up didn't fill me with confidence... hopefully its still there next time...
We're working on improving the journal soon, and adding all the doodads that make it easier to find the stuff you want, ask questions or tell us we're doing it all wrong... bear with us though please... we're easily side-tracked : ]