Tour d'Afrique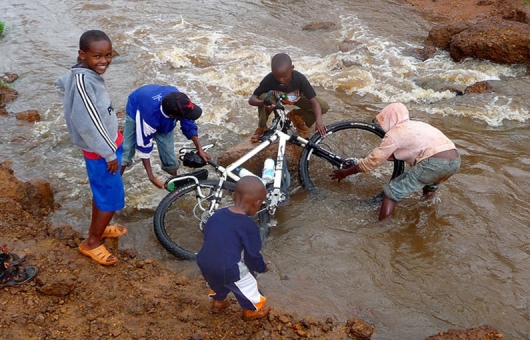 The annual
Tour d'Afrique
is an 11,718 km bicycle expedition and race from Cairo to Cape Town.
It features 94 stages race broken up into 8 sections. It includes 22 rest days, 2 untimed stages, and 2 days of travel across Lake Nasser for a total of 120 days. The overall winner is the cyclist who achieves the lowest accumulated time.
The daily stages average 123 km (77 miles) in length, and range from 80 km (50 miles) to more than 200 km (125 miles).
Each full tour racer is allowed a limited number of grace days, whereby their worst stage times are deducted from their total time. In addition, there are also a number of mando days, on some of the toughest stages, which cannot be used as grace days. The winners of each mando day receive a time bonus, as does any racer who rides EFI (every f…ing inch) of the Tour.
This year we supported four riders taking on the challenge, they are:
Father and son from Colorado USA
Len and Scott DeMoss
and
Carrie Buckmaster
and Lindsay Gault, both from Wellington NZ.
Good luck guys!