Brian Brown - Old Dunstan road No.1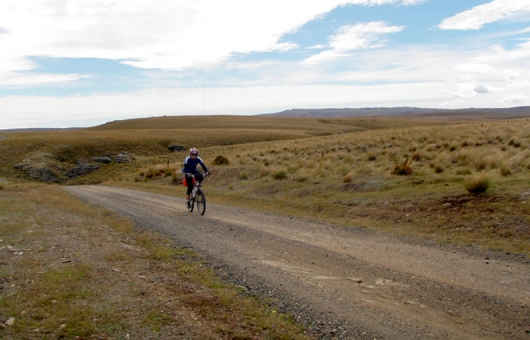 "Another year has rolled around and it was time for me to spend some time in the South Island. This time it was for nearly 2 months along with my wife Sue and friends Jo and Dave from the UK.
This trip was not solely about mountainbiking, the first part was a two week mini tour, doing a loop around Southland on the 2 tandems, taking in the Catlins, across to Manapouri then down to the South Coast through Tuatapere and Riverton, finishing back at Invercargill where we started from.
From here we worked our way slowly North, Jo and Dave going off on the tandem for a few days at a time, Sue and I doing likewise. As well as me riding some of the MTB routes I wanted to do last year but didn't...

The Dunstan route has been on my to do list for about four years now and I finally did it. I was spoilt as Sue drove the van with all the gear - all I had on board was water and clothes as the weather changed from very hot to very cold and back again in seconds. Once again this ride was sandwiched between two good climbs, with huge open country and The Great Moss Swamp lake dominating the landscape for a good part of the ride. We even had to pull a FWD out of a water hole! When I arrived on my bike and asked if they'd like me to pull them out, they looked at me rather strangely, till I added, Sue is following in the van..."