Rob in Hokaido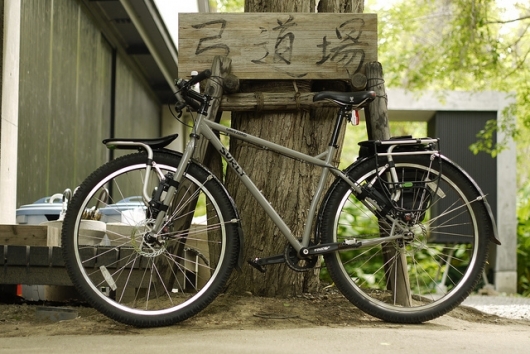 Rob Thomson is a Kiwi, living in Japan, where he is a Masters student at the Graduate School of International Media and Communications in Hokaido.
Rob is also a 'hard-end' user in the human-powered transport community, having undertaken a 12 000km bike journey across the Eurasian continent.
He also happens to be the world record holder for long-distance skateboarding (12,159km miles across Europe, the US, and China).
Rob got in touch with us a couple of months ago, as he was building up a new
Surly Karate Monkey
and liked the looks of our rack system.
It took us about two seconds to decide it would be a good idea to send him some racks - we can't wait to see where he goes next, and look forward to the valuable feedback he'll be able to provide.
Keep up with Rob's adventures
here
, and click
here
or
here
to see some great interviews with him during and after his record breaking journey.