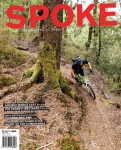 6th May 2011
The latest issue of the world's coolest mountain bike magazine is out now- you can download a digital copy here right now, or buy a hard copy from Spoke's web store here. It will also be available on shelves from next Monday. As usual it is full of amazing images, and …
read more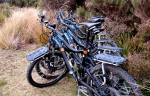 4th May 2011
John and the crew at Escape Adventures in Golden Bay have recently been trialling our racks for use on their awesome fleet of 2011 Avanti Torrent 140mm travel full suspension bikes. Established in 1999, Escape Adventures run personalized trips all around the world, in amazing locations like Kenya & Tanzania, China …
read more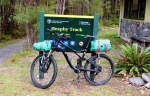 1st May 2011
The Heaphy Track is a unique and remote,multi-day, mountain bike ride that has no equal in New Zealand. 80 km of single-track starting in Golden Bay and traversing to the West Coast through diverse landscape and vegetation. After being closed to mountain biking for 15 years the Heaphy …
read more
21st Apr 2011
Our long awaited solutions to pannier compatibility issues are here now. Check out our new product pages to find out more...
read more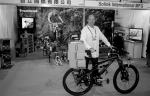 20th Apr 2011
The Taipei International Cycle Show staged its biggest show to date, with a total of 3,050 booths on its 24th edition at the Taipei World Trade Center in Taiwan between March 16th to 19th. Pat travelled over for the week, and had a very successful trip - talking with our existing …
read more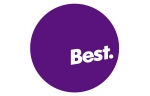 4th Nov 2010
The Designers Institute of New Zealand (DINZ) awarded us a silver pin for our entry in the 'consumer product' category of the 2010 annual awards. Thanks guys! Read more about it here.
read more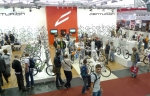 10th Sep 2010
Eurobike has now firmly cemented its status as the world's most important bicycle trade show, with this year's 19th annual show bringing a record-setting 1,090 exhibitors, 40,000 dealers, 1,700 journalists and an additional 22,300 cycling fans into a massive 100,000m2 (1.08m ft2) exhibition space in Friedrichshafen, Germany. We were very …
read more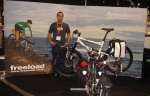 1st Oct 2009
First held in Las Vegas in 1982, Interbike is the biggest bicycle tradeshow in the US. We figured it to be as good a venue as any to introduce Freeload to the world. Armed with an ingenious collapsible display (designed to sneak in under airline luggage restrictions) a big blue calculator, …
read more